2016 2017 A1707 OEM Screen Display Assembly Gray 15 MacBook Pro Genuine Grade B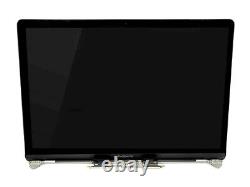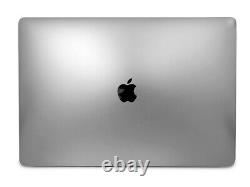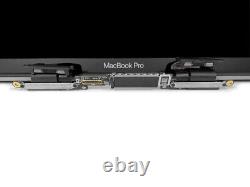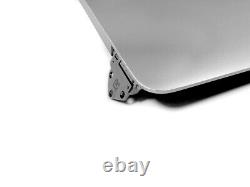 15 Apple MacBook Pro (Touch Bar). (Space Gray) LED LCD Screen Display Assembly. Late 2016 - Late 2017 (A1707).
All photos are just examples. Double Dex parts are fully tested and guaranteed 100% functional. EEE Codes: GG5W, GG5Y, H1N4, H1N5, J6N7, J6N8. A number of factors go into confirming your compaitibility.
Please confirm the "Item Description" and the "Identifiers" section to confirm this is the part you are shopping for. Apple's "Model (Body)" number can match with incompatible Apple "Family (Model Identifier)" so confirm your machine's family with our "Compatible Models" section. We have provided a Compatibility Guide in our General Information section to help you identify your model. Apple Identifiers are sometimes difficult to find so don't hesitate to reach out for assistance before placing your order. Help us, help you find the right part, the first time! The LCD is in working condition with no dead pixels and the glass has no cracks. Screens may have a single or combination of the following imperfections: minor pitting on LCD glass.
The aluminum cover may have minor wear. Family (Model Identifier): MacBookPro13,3 MacBookPro14,3.
How to find the Apple Model Identifier and Serial Number. If your computer is functional then follow the steps below to locate your Model Identifier. Access Spotlight Search by pressing Command? App by typing "System Information" into the search field and pressing Return. Locate your Model Identifier in the default Hardware Overview tab and confirm it matches with the Compatibility section above. If your computer is non-functional then follow the steps below to locate your Serial Number. Flip your laptop over and locate the serial number printed on the bottom case.
Using your preferred search engine, type "EveryMac - Ultimate Mac Lookup". Select the top search result and have your serial number ready.
Enter your serial number into EveryMac's search field cslocated in the center of the page. Look over the search results and confirm the information on our listing matches the information for your device. We're happy to assist you with any questions. Please send us a direct message with your device serial number and we can help you confirm compatibility. Our knowledgable support team is ready to help you find the part you need!
In the rare event your order arrives damaged, please save the damaged box to include with your return (this is required by the carrier). To speed up your carrier damaged return, please send the following photos. Packing material, next to damaged box. It all started with the first machine.
Double Dex was built on and operates exclusively on refurbished Apple computers. Since 2013, we have delivered over fifty thousand refurbished computers and more than a hundred thousand parts to our customers all over the US.
Our team takes pride in extending the life of Apple computers and we will continue to rescue, refurbish and provide parts for years to come. Double Dex maintains sustainable, ethical, and legal acquisition channels. We've established an industry-trusted grading system with the strictest standards of quality control and comprehensive testing. To avoid damage from improper installation, Apple parts should only be handled and installed by a Certified Apple Technician.
Repairs at your own risk. Our technicians mark all items with a tamper proof sticker and/or a Double Dex Identification Number.
If you are returning or exchanging your order for any reason, all verifyable markings must still be intact.

---